Our Clinical Documentation activities…. client centred principles for the future of electronic health records
This document by Canada Health Infoway https://www.infoway-inforoute.ca/en/  is relevant to future directions and to keep in mind as each of us types up our: progress notes, our treatment plans, our assessments, our various forms of the day. Relevant to how we, our managers our VP's and more importantly our clients and their networks of support; be more closely grounded, better still participate in our daily activities of documentation.
TECHNOLOGY AS A TOOL FOR ENABLING RELATIONSHIPS

One of the most striking results of this workshop is that although the theme was digital health technology, much of the conversations over the day and a half revolved around relationships and communication. In fact, most of the priorities laid out in the Citizens' Vision touch on these themes: creating an environment that encourages clinicians to share in decision-making with patients; creating the conditions for patients to take an active role in their care; connecting different parts of the health system to enable better flows of information. This seemed to resonate the most with participants – the promise that digital solutions might help to bridge the gaps between patients, providers, and institutions.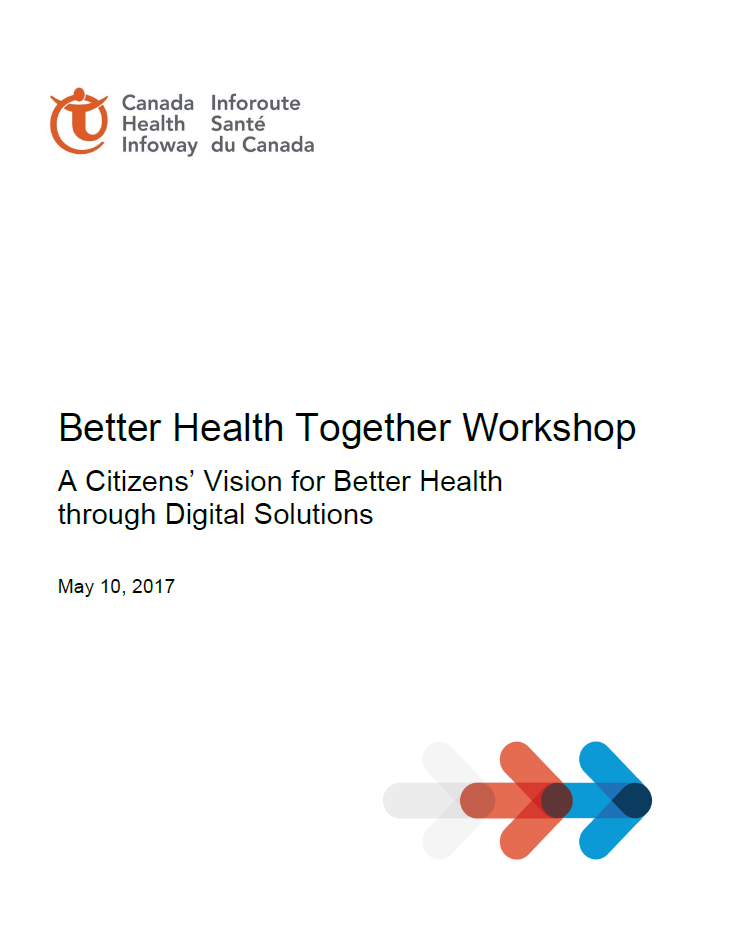 See the Document here: https://www.infoway-inforoute.ca/en/component/edocman/resources/reports/3326-better-health-together-workshop-the-citizens-vision-for-better-health-through-digital-solutions?Itemid=101